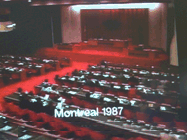 In order to preserve the ozone layer, countries across the globe came together and drew up a global agreement - the Montreal Protocol. This international treaty aligns developing and developed countries in the mutual pursuit of phasing out ODS. Almost 190 countries have signed the agreement till date. The table below summaries the compounds and the phase-out schedules of substances regulated by the Montreal Protocol.
THE MULTILATERAL FUND
The Multilateral Fund (MLF) has been established as a financial instrument of the Montreal Protocol. With funds received from developed countries the MLF assists developing countries in the implementation of the protocol.
IMPLICATIONS FOR INDIA
India is party to the Montreal Protocol since September 1992 and is listed as an Article-5 country (developing country). Based on the average production and consumption of the baseline years 1998 to 2000, the phase-out schedule for CTC stipulates that, both production and consumption be reduced by 85% by January 1, 2005. CTC has to be phased out completely by January 1, 2010. In this task GoI is assisted by World Bank and bilateral partners deputed by France, Germany and Japan.
Reduction targets
On January 1, 2005
Reduction by 85% to 1,726 MT
On January 1, 2010
Reduction by 100% to 0 MT
Baseline consumption: 11,505 MT of CTC per annum