HOW GTZ ASSISTS YOU
CTC has been phased out from 1st January 2010. With supplies ceasing, procurement of CTC will become very difficult or nearly impossible. It is imperative to switchover to suitable alternatives to comply with the regulatory measures. Given the variety of materials on which CTC is used, the best alternative for one industry may not be suitable for another. For every application a host of alternative options may exist, the best ones of which need to be identified.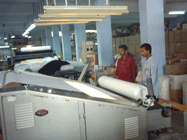 EVALUATION OF REQUIREMENTS
In consultation with affected industries, GTZ has evaluated the requirements of processes in which CTC was being used. High emphasis was placed on dialogue with users to ensure that technical and economical dimensions of the processes involved are well understood.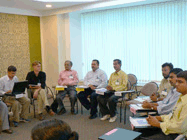 SUBSTITUTE IDENTIFICATION

A number of suitable substitutes has been successfully identified. For most industry segments one or more alternative products have already been found to be in use for many years now. In many cases GTZ enabled cross-learnings across different regions of the country by means of collecting and sharing experiences of industries using alternative products for the benefit of all.
TECHNICAL ADVISORIES

Detailed Technical advisories for ten different industrial sectors have been published for the benefit of the industries. These can be directly downloaded from the following link: http://www.ctc-phaseout.org/pub.html .

Hard copies can also be requested from the project office. Please click here.